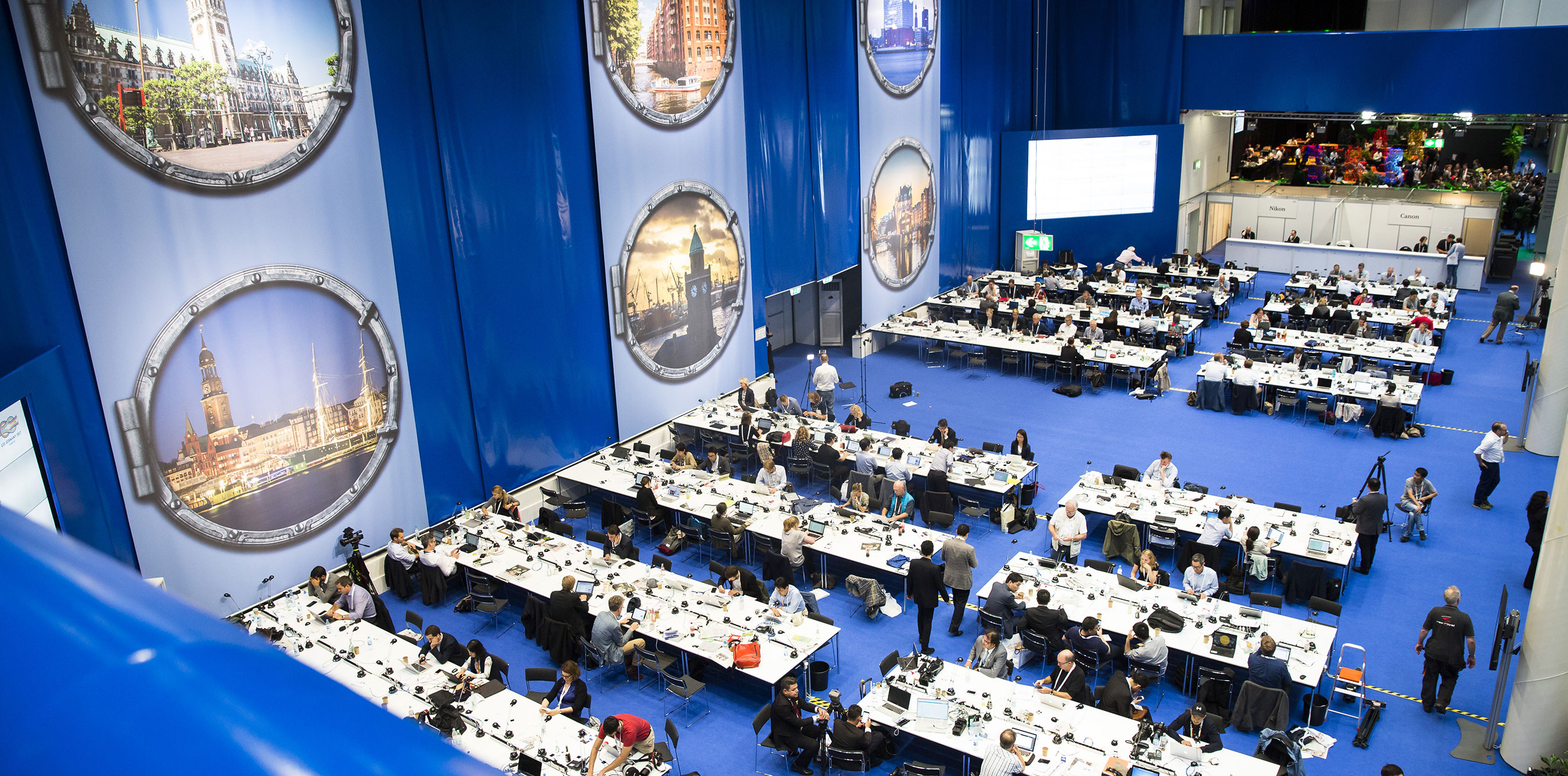 The G20 summit – a special challenge
Heads of state and government from the most important industrial and emerging countries met in Hamburg's exhibition halls for the G20 summit in July 2017.
The meeting of the heads of state and government for the G20 summit at the Hamburg Fairgrounds was one of the defining events of 2017. "Such a summit is certainly a once-in-a-lifetime experience for myself and the employees as well as an incredible organizational challenge," says Bernd Aufderheide. "Our contribution to the smooth organization and execution at the Fairgrounds attracted a great deal of international attention and further enhanced Hamburg's profile among institutions and organizers."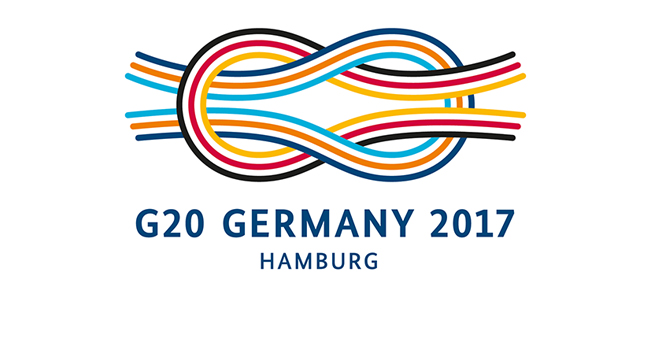 For the Hamburg Messe und Congress team, preparations for the summit on July 7–8, 2017, began one and a half years earlier during the planning of the OSCE Ministerial Council, which also took place in the exhibition halls in December 2016. Unusual for the HMC employees was the decentralized structure in organizing the G20 summit: Instead of coordinating exclusively with the project management team, all of the specialist departments involved were also in direct contact with federal authorities, service providers, the various security authorities and the agency responsible for implementation on behalf of the Federal Government.
Assembly work began about a month before the actual summit, with all eleven halls of the Hamburg Fairgrounds being used. Four halls were needed to host the conference hall, delegation offices, smaller conference rooms, rooms for bilateral talks and the restaurant for the approximately 6,000 delegates. Three further halls were used for the vehicle fleet and logistics, while the somewhat smaller halls B1 to B4 housed the international press center. More than 90 additional kilometers of power and communication cables were installed there alone along with 2.5 hectares of carpeting, 231 screens and 193 temporary doors – allowing the roughly 4,800 journalists from 65 countries to report on the event.
While the majority of the employees were not in their offices on the Friday and Saturday of the summit, around 20 technicians and hall managers stayed overnight on the site to be able to intervene immediately in the event of disruptions.
Further information