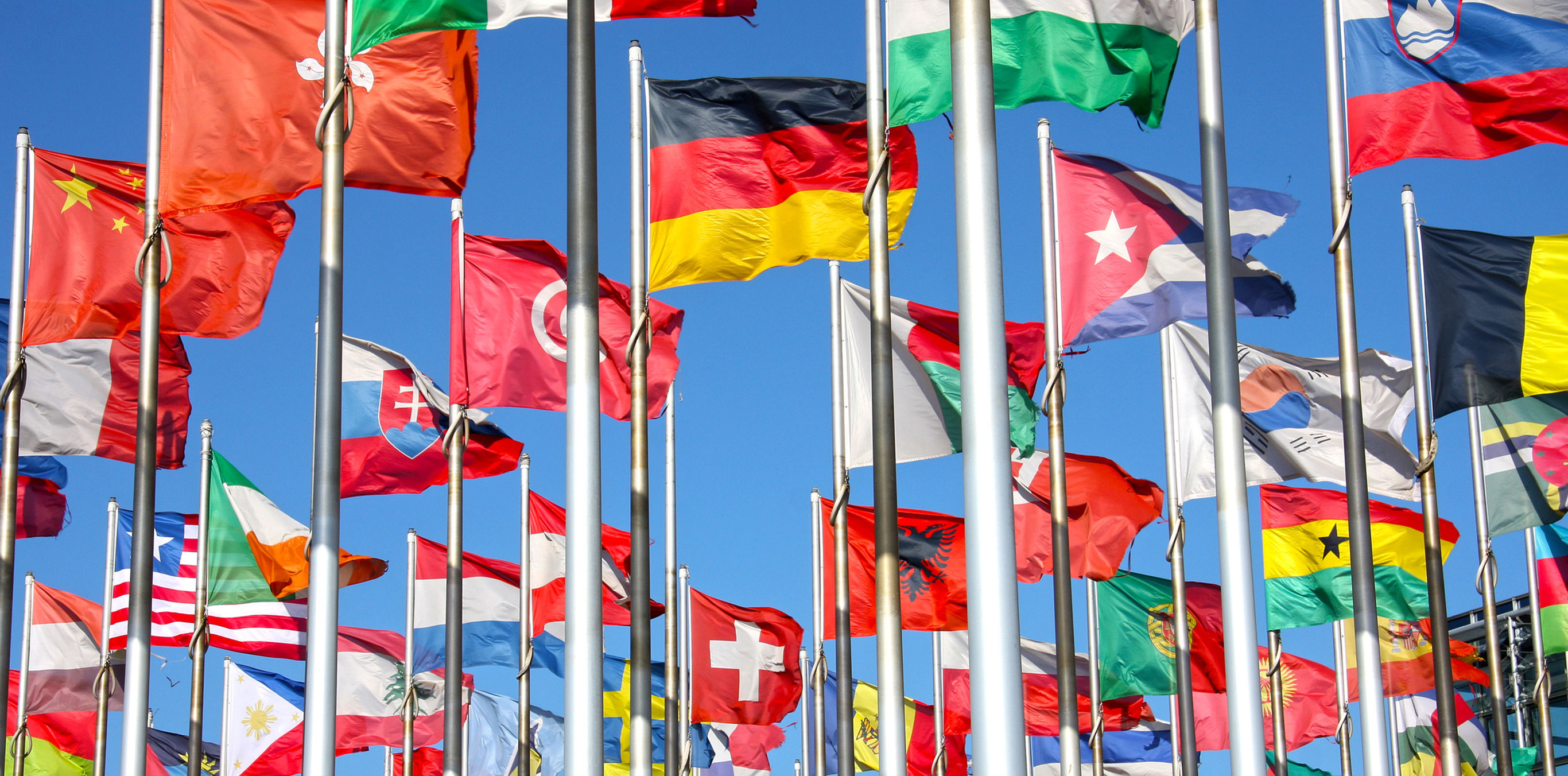 From Hamburg to the world
Hamburg Messe und Congress (HMC) is not only active in the Hanseatic city: In 2017, it organized a maritime trade fair together with a partner company in Mumbai, India, arranged joint participations around the world and managed the German Pavilion at the EXPO in Astana, Kazakhstan.
A "small" SMM in India
Together with its partner Informa Exhibitions, HMC 2017 hosted the second Inmex SMM India, South Asia's most important maritime trade fair and conference, at the Bombay Convention & Exhibition Center in Mumbai. 300 exhibitors from 23 nations presented their products and services to an international trade audience.
HMC assists exhibitors around the world
Whether Astana, Dubai, Paris, Mumbai, Nairobi, Singapore or Fort Lauterdale: The foreign department of HMC has extensive experience covering all continents and offers its customers comprehensive service for their appearances abroad. In 2017, the team organized and implemented 17 joint participations on its own initiative or on behalf of the Federal Ministry of Economics and Energy (BMWi) – supporting several hundred exhibitors across these events. The largest project, however, was the organization of the German Pavilion at the EXPO 2017 in Astana, which took place under the motto "Energy of the Future". The German Pavilion "Energy on Track" presented cutting-edge technology via various demonstrations and hands-on exhibits and was one of the most popular pavilions with around 600,000 visitors.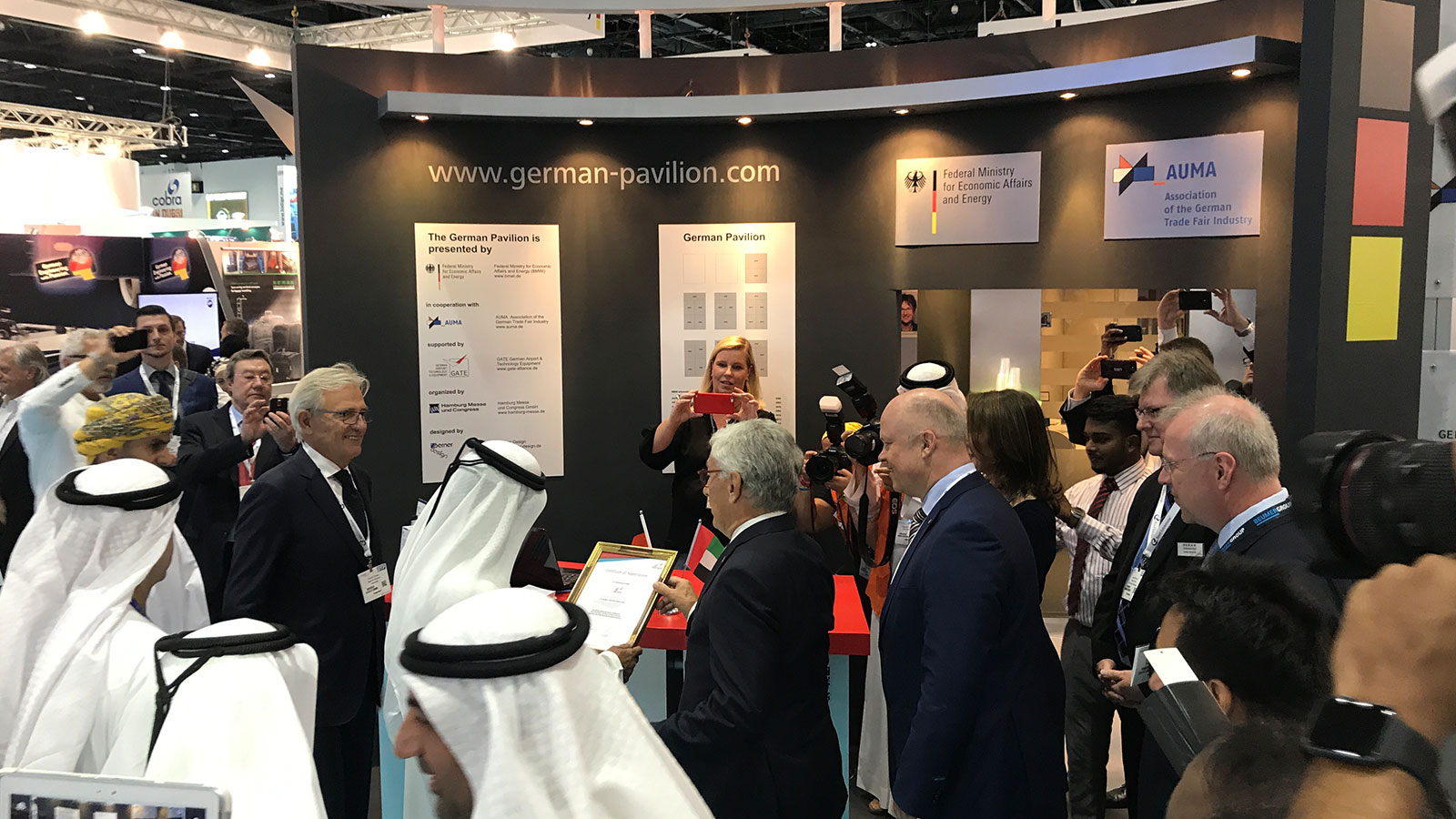 © HMC
Dubai Airport Show, Dubai / United Arab Emirates, May 15–17, 2017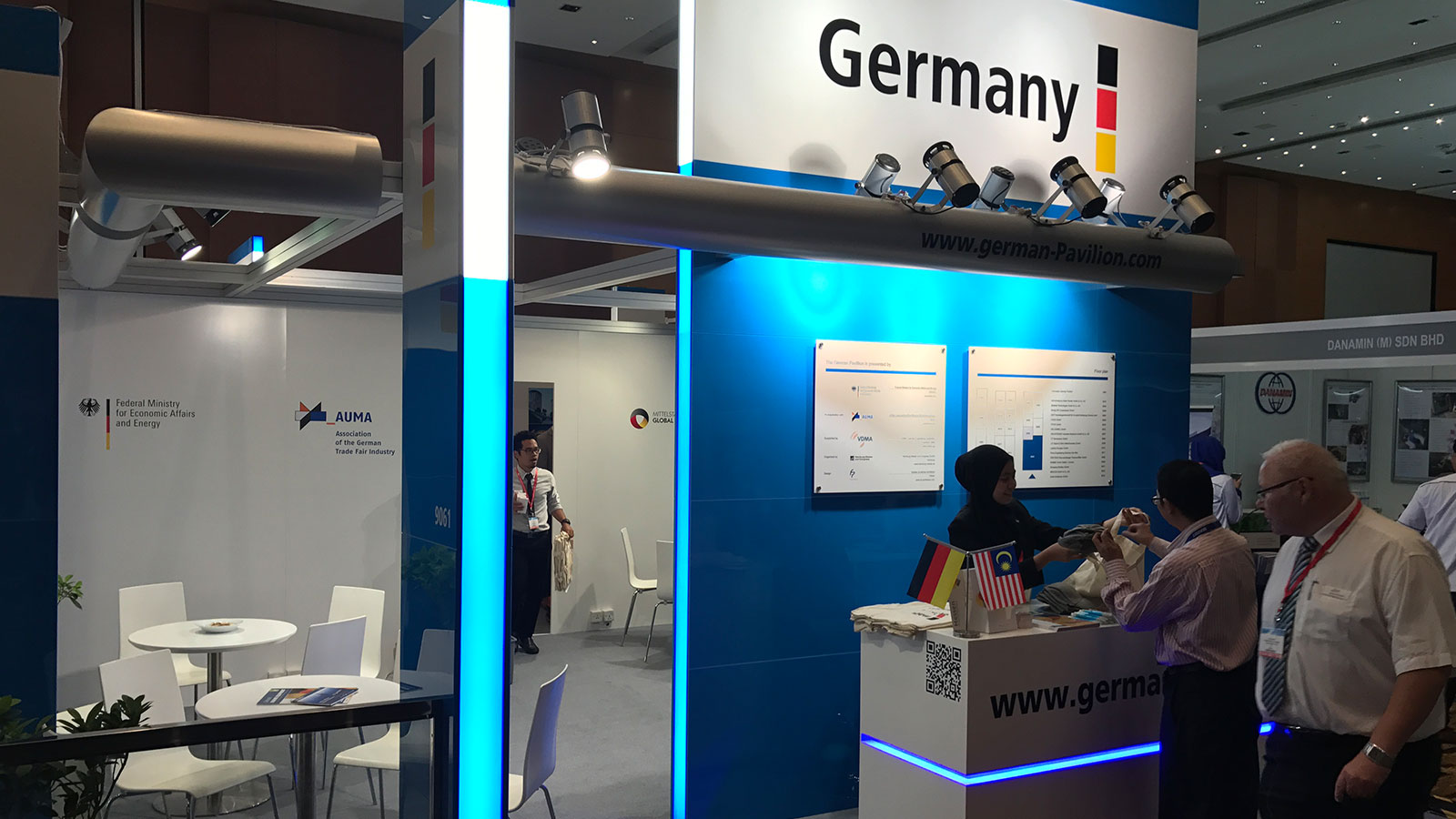 © HMC
OGA – Oil & Gas Asia, Kuala Lumpur / Malaysia, July 11–13, 2017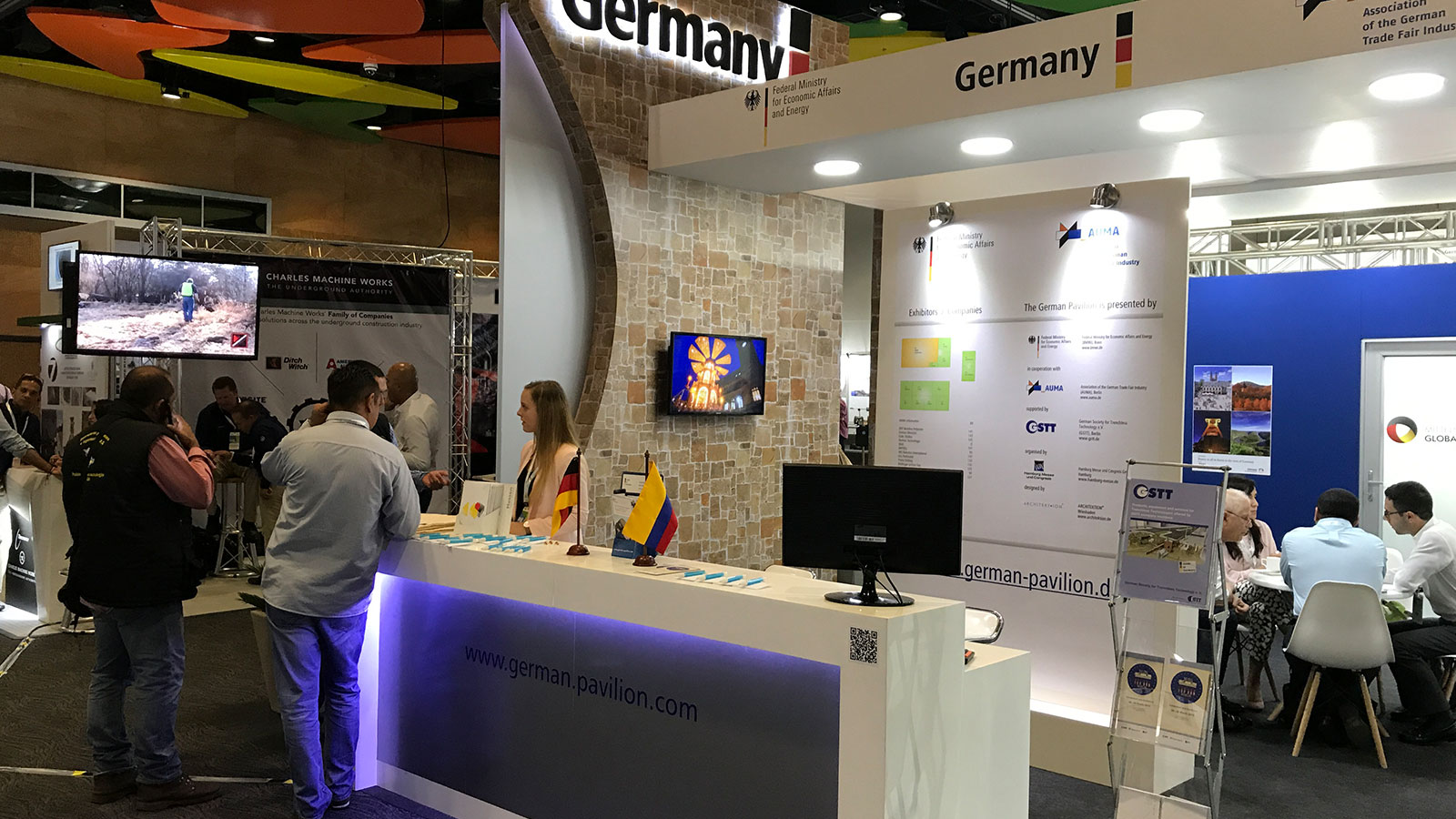 © HMC
TWC – Trenchless World Congress, Medellín / Columbia, Sept. 25–27, 2017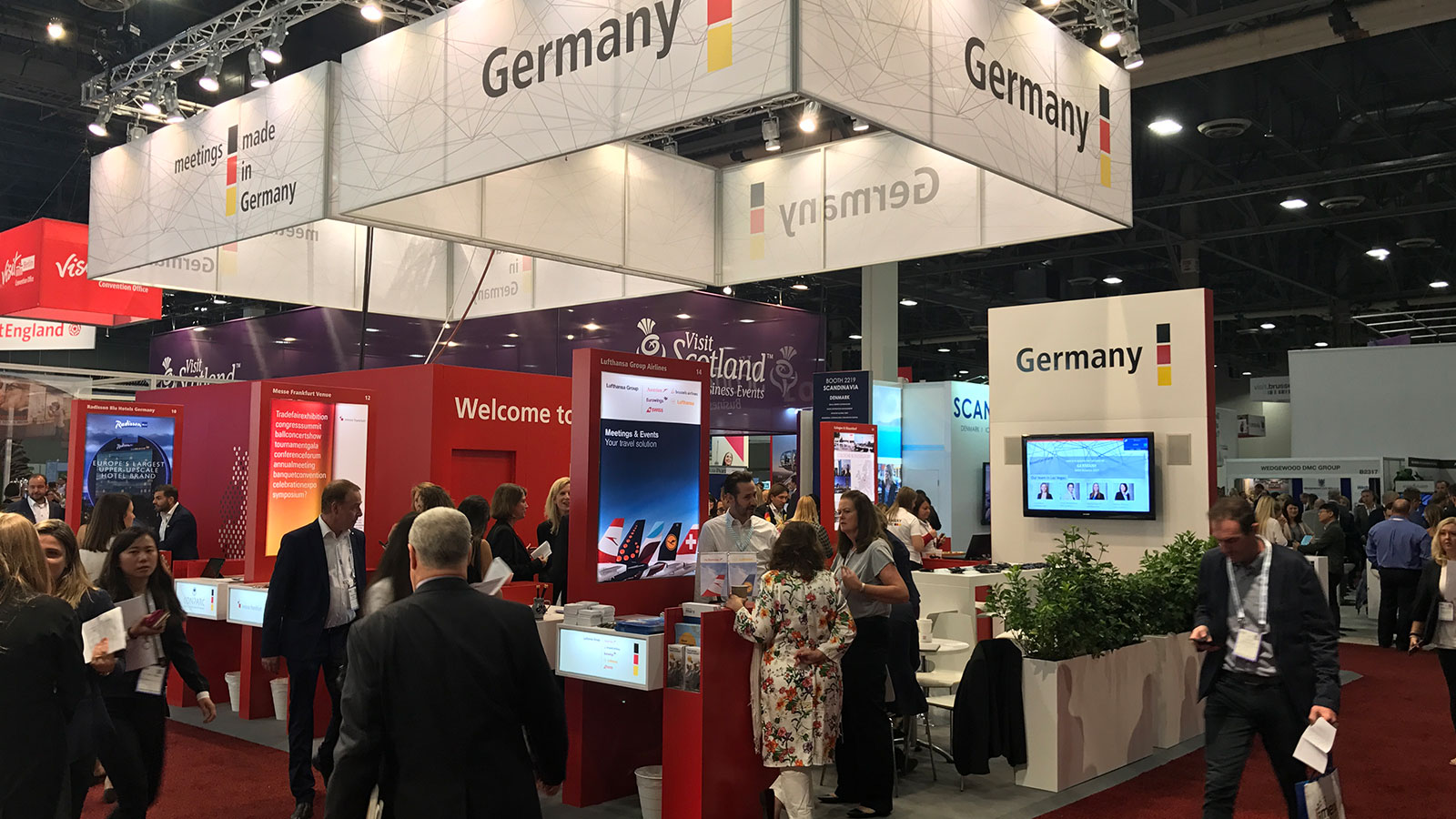 © HMC
IMEX America - America's worldwide exhibition for incentive travel, meetings and events, Las Vegas / USA, Oct. 10–12, 2017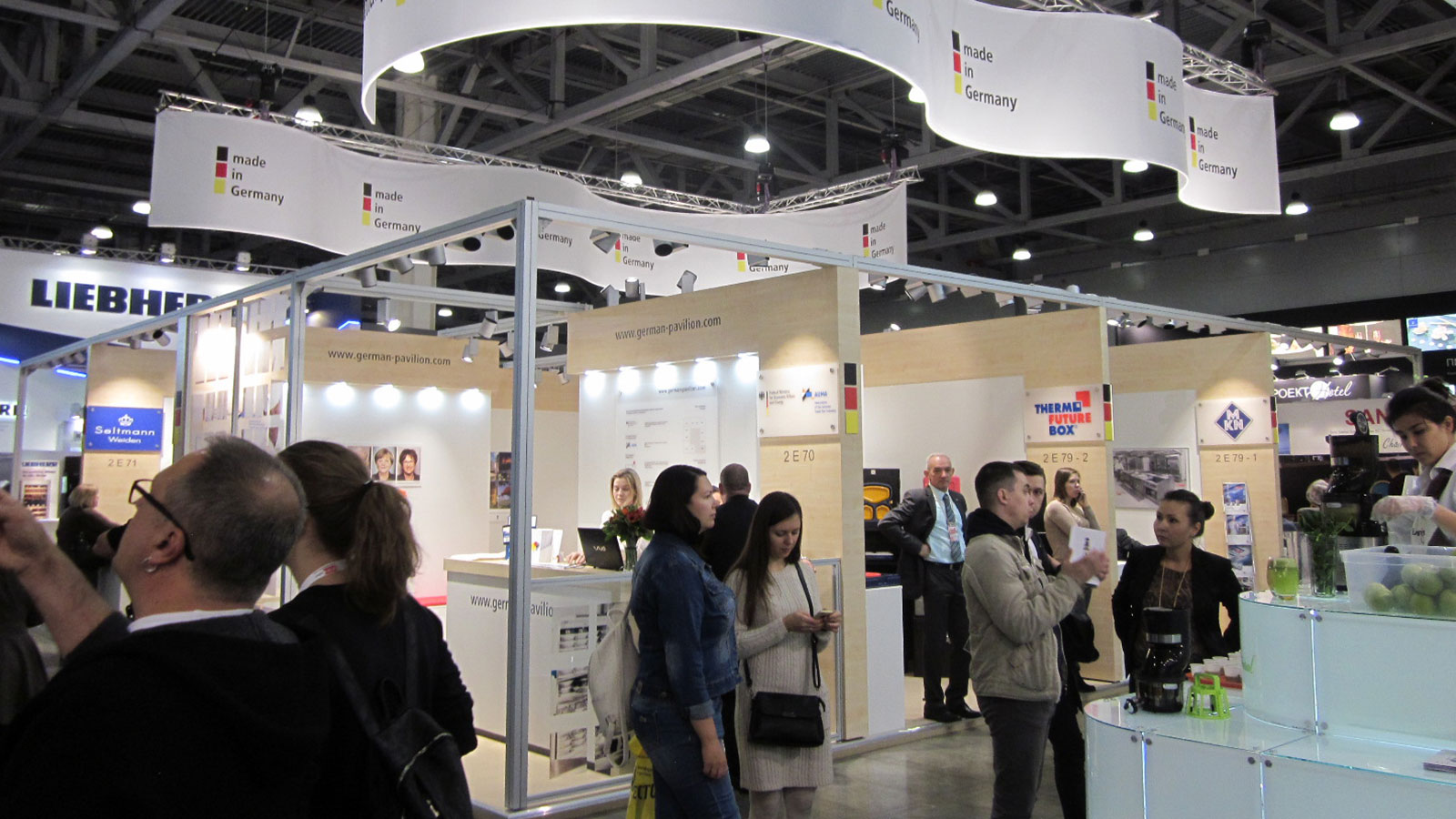 © HMC
PIR Expo - International specialist trade fair for the hotel industry, Moscow / Russia, Oct. 16–19, 2017

Award for best implementation
The pavilion also received high praise from the experts: The Bureau International des Expositions (BIE) presented the German Pavilion with the Gold Award for the best implementation of the EXPO theme. In addition, the pavilion received three awards from the renowned US trade publication "EXHIBITOR magazine".
EXPO 2017, Astana, "Future Energy", June 10 – September 10, 2017
2019: Horticultural EXPO in Beijing
After managing the German Pavilions in Zaragoza (Spain) in 2008 and Yeosu (South Korea) in 2012, the Hamburg House at the Expo 2010 in Shanghai and the German participation in Antalya (Turkey) in 2016, Astana was HMC's fifth EXPO participation. And it won't be long before the sixth: The Federal Ministry of Food and Agriculture (BMEL) named HMC as the organizer for the German Pavilion at the Horticultural EXPO 2019 in Beijing (People's Republic of China). The exhibition will welcome visitors from April 29 to October 7, 2019, under the motto "Live Green, Live Better". HMC will have to work hard to live up to its reputation, as all of its previous EXPO appearances have received excellent reviews and numerous awards.
"We are proud to have won the Gold Award and the EXHIBITOR magazine awards. They show that we have found the right way to present complex topics in an easily understandable manner with our interactive approach with hands-on exhibits."