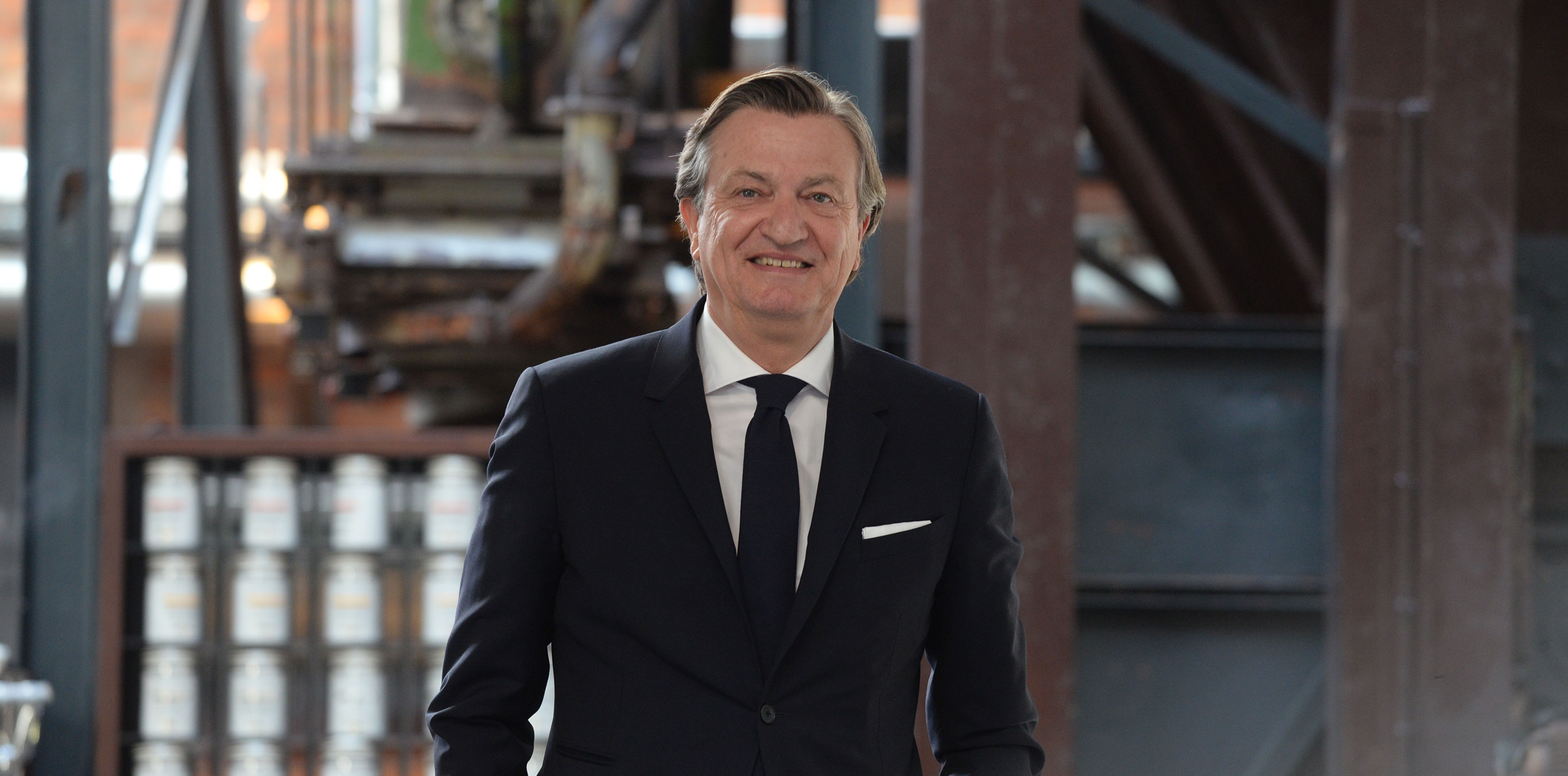 With his hotels, Kai Hollmann continues to set new trends that shape the hotel scene far beyond Hamburg. A conversation about fads, visions and the importance of trade fairs and congresses for the hotel industry.
"We need new hotels"
The Hamburg hotel market is booming. 20 new hotels are expected to open in the Hanseatic city in 2018 alone. Whether low-budget, middle-class or luxury: They all want to profit from the increasing number of tourists. In 2018, the number of overnight stays in the Hanseatic city is expected to rise to more than 14 million, while the 20 million mark should be surpassed by 2025. It's no surprise then that free spaces in attractive locations are in high demand.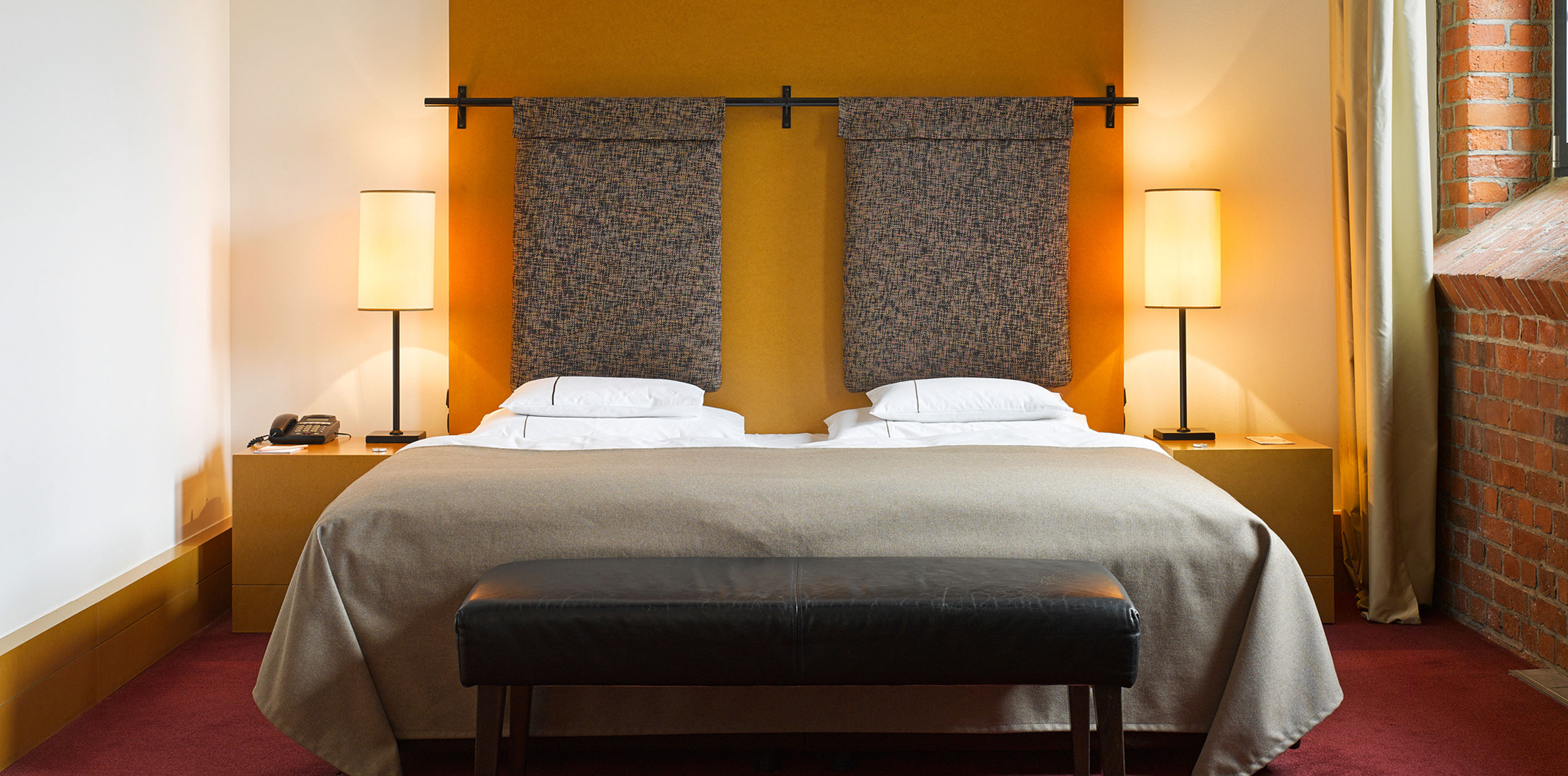 © Gastwerk Hotel Hamburg
Kai Hollmann is more than happy to host an interview at the Gastwerk – his very first hotel project.
Hamburg is one of the top destinations in Europe
One man who follows this development with a close eye is the successful and multi-award-winning Hamburg hotelier Kai Hollmann. "We need new hotels. Especially once the new CCH Congress Center Hamburg goes into operation in 2020 and our city returns to the top league of European trade fair and congress locations, Hamburg will need significantly more bed capacities," says the industry expert. The Fortune Hotel Group, which he founded, currently owns five hotels in Hamburg. Among them are "The George" in St. Georg and Hamburg's first design hotel – the Gastwerk in Bahrenfeld. In addition to his own hotels, Kai Hollmann is a co-founder of the 25hours hotel chain, with locations in Germany and abroad.
Hotels are becoming more distinct
Because it was his first hotel project, host Kai Hollmann has a particularly close relationship with the Gastwerk. This is also where his office is located. The native and always immaculately dressed Hanseat does not have to think long in the lounge-like bar of the hotel, as the discussion turns to the current trends in the hotel trade. "Hotels are getting bigger and more distinct. Increasingly, they have a lively lobby where people who live and work nearby also use to meet up and relax," he says. "Moreover, the focus is no longer on hotel rooms, but on attractive bars and restaurants." Of course, the fact that the hotels are getting bigger also has a downside. Many smaller hotels and inns with 15 to 50 rooms will gradually disappear from the market says Hollmann, as his eyes wander into the distance for a moment.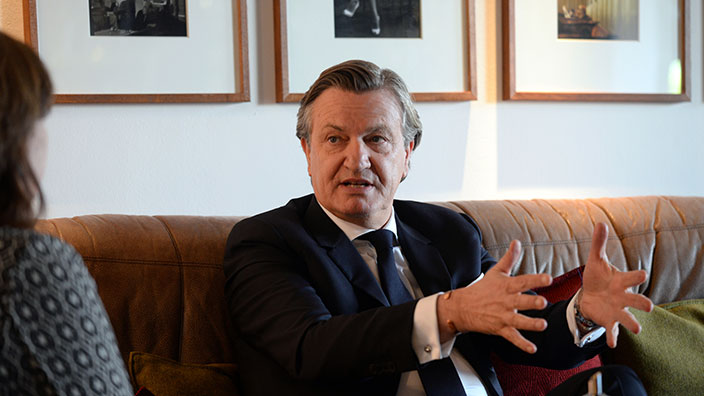 © HMC / Hartmut Zielke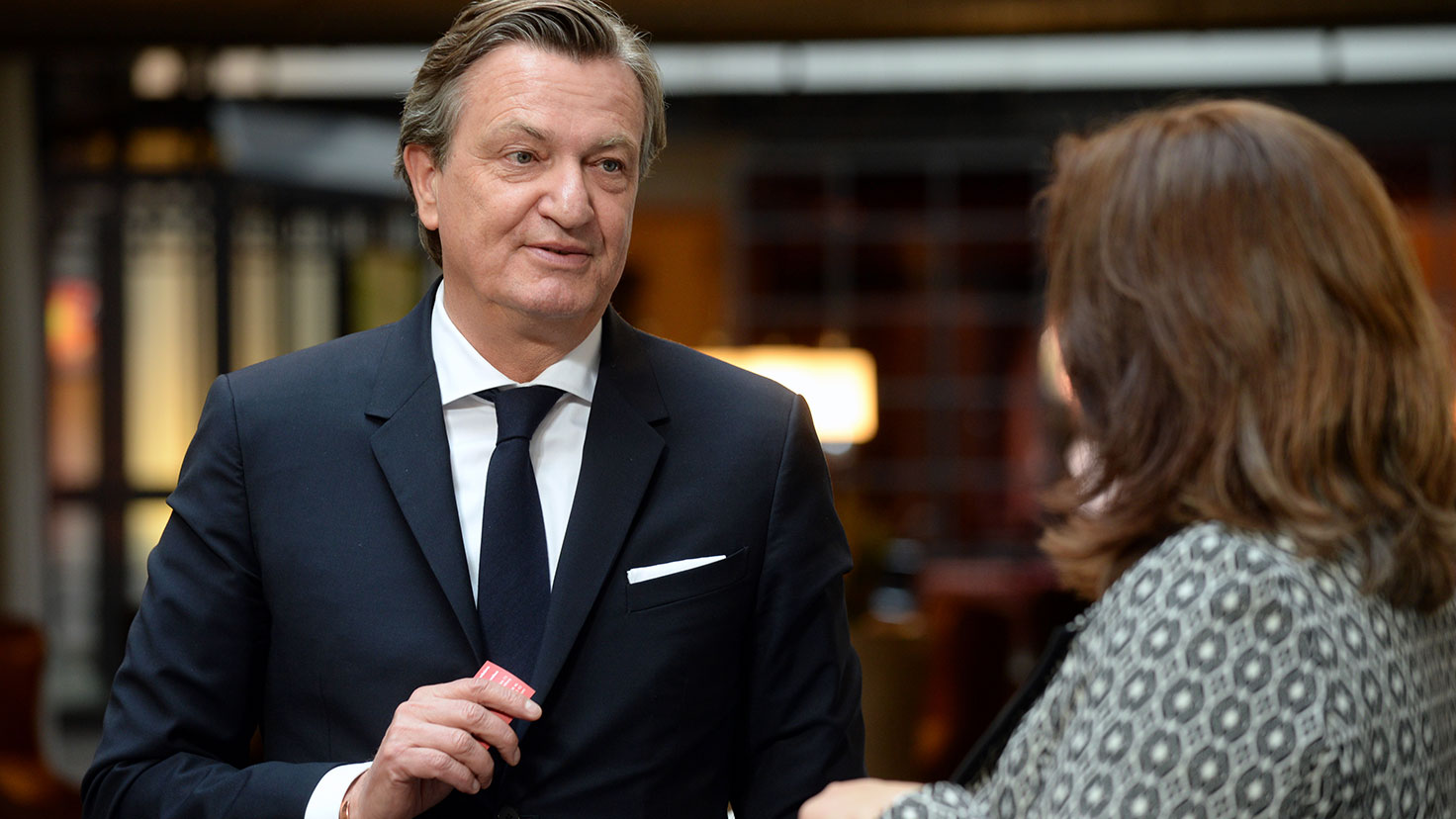 © HMC / Hartmut Zielke
In 2018, two more of his hotels will open – in Mallorca and Hamburg, respectively.
Perfection down to the last detail
Two more hotels will enrich Kai Hollmann's portfolio in 2018: the Bikini Island & Mountain Hotel in Port de Sóller (Mallorca), which is part of the 25hours Group, and the PIERDREI in Hamburg, which the businessman is planning together with Frederik and Gerrit Braun (Miniatur Wunderland) as well as Norbert Aust (Schmidts Tivoli). The new location between Speicherstadt and HafenCity will have 212 rooms, a bar and restaurant, a three-room boutique cinema and a small stage for theater, readings and concerts. Seven meters above the ground on the roof, there will be a kind of camping site with four old caravans. These are being renovated through precise work and a lot of heart and soul in order to meet an upscale hotel standard. "Today's well-run hotels see themselves as a common habitat for locals and guests. This is exactly what we are aiming for with PIERDREI – providing a living room feeling and a lively meeting place for everyone," explains Kai Hollmann, who strives for perfection down to the last detail in his hotels. He also places great importance on involving the neighborhood as much as possible and bringing history to life. This is one reason why he likes working with existing properties. In the historic Gastwerk, for example, the architecture and consciously preserved elements tell of the building's eventful history. Initially used as a coal storage facility for a gas plant, it later served as a feed hall. "I've always wanted to make hotels that stand out from the crowd," explains Hamburg's 2008 Entrepreneur of the Year when asked about his motivation.
13,8
m
According to the local Statistical Office, the nearly 400 Hamburg hotels hosted a total of 13.8 million overnight stays in 2017. About five percent, or 658,000 of these overnight stays, were accounted for by visitors to the Hamburg Messe und Congress.
He is very pleased that Hamburg politicians, Hamburg Tourismus GmbH, the cultural authorities and institutions such as Hamburg Messe und Congress are working together to bring important events to the metropolis on the Elbe. "There is a great team spirit," he reports. "And everyone understands that we can only achieve truly great things together."
Personal profile:
Kai Hollmann, born in Hamburg in 1957, trained as a chef and hotel clerk at the former Hotel InterConti on the Außenalster. He then worked at the Hotel Hafen Hamburg for 20 years. It was here, at the age of 24, that he gained his first notable title: "youngest hotel manager in Germany". He started his own business in 1997, at the age of 40. His first hotel, the Gastwerk, was inaugurated in 1999. This house was followed by the 25hours Hotel Number One in Altona, a hotel styled in the retro look of the sixties and seventies, the first "Superbude" in St. Georg, a cheap and sought-after address for travelers and backpackers, and "The George". The 25hours Hotel HafenCity opened in 2011, and the next "Superbude" was added in St. Pauli one year later. Kai Hollmann has been a member of the Supervisory Board of Hamburg und Messe Congress GmbH since 2011.